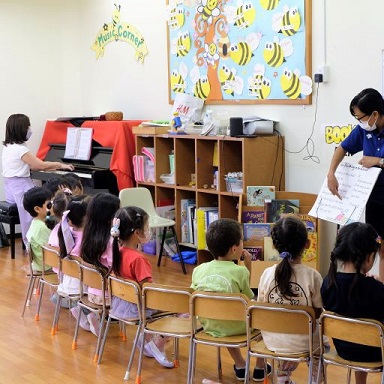 Music is always fun and exciting for children.  
At YMCA Global Kindergarten, we have music class twice a week.
We can hear their happy and cheerful singing voices and giggles during music class.
A 2016 study at the University of Southern California's Brain and Creativity Institute found that musical experiences in childhood can actually accelerate brain development, particularly in the areas of language acquisition and reading skills.
Thanks to our beloved music teacher, the YGK children get to know the pleasure of singing, performing and working together with friends!