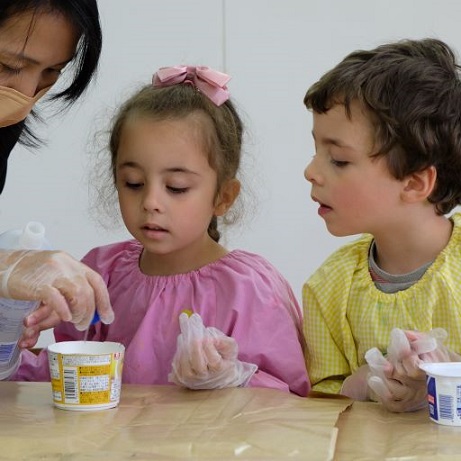 Children are learning various things daily through many encounters with people, objects, incidents, etc.  These encounters are not always happy but can be frustrating, challenging or even hurting.
We, adults, are here not to remove every single possible risk or difficulty for children but to control the quality and quantity of risks and barriers so that children can develop their ability to foresee the possible dangers and overcome the difficulties by themselves.
We all know that life has ups and downs. There are times when we feel discouraged or unsafe. Risks are inevitable. Therefore, instead of keeping all the risks away from the children, we stay with them as they face each challenge and wait for the right timing to give them a hand only when they truly need it.  We all believe that each and every child is capable and full of potential.